Sourcing the best quality materials, ensures that we deliver the best possible finish for our customers.
How many bathroom companies actually design and manufacture their own products?
Our extensive workshops allow the team of skilled craftsmen to produce and finish all our pieces to an unrivalled quality. This 'in-house' capability offers the opportunity to respond to our customers individual needs.
We specialise in creative solutions to help achieve a genuine bespoke service. In fact, many of our favourite pieces were created in this way.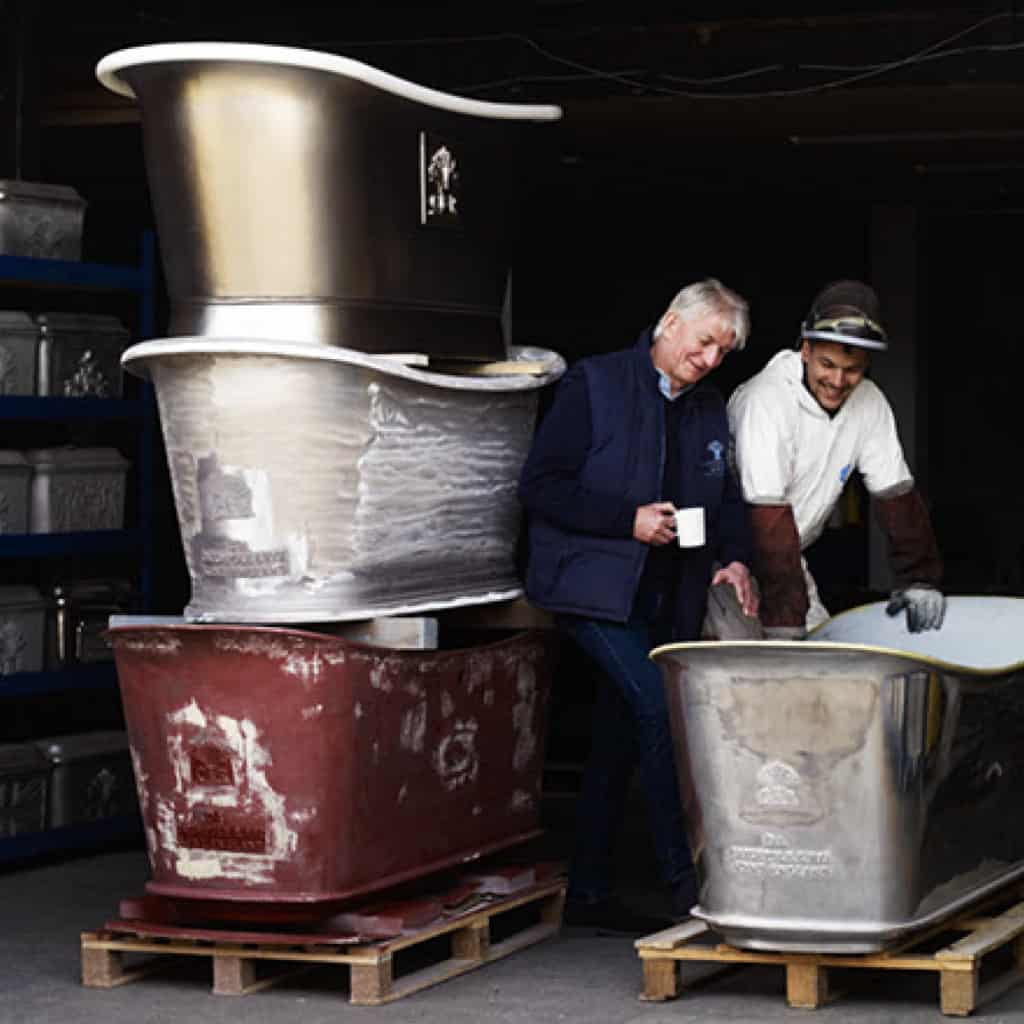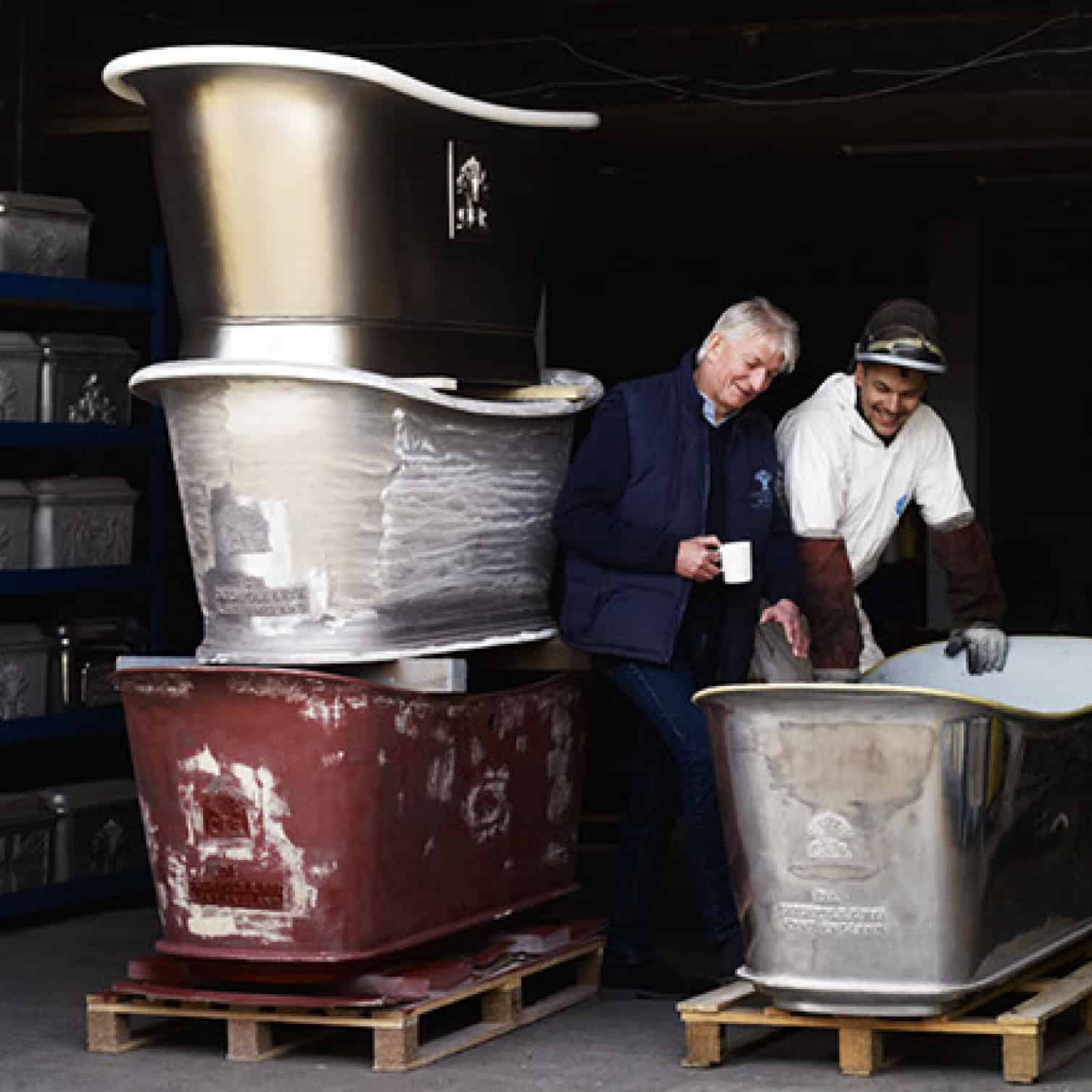 Schedule a visit to our Workshops & Showroom
Man's ability to transform raw ores into metal objects has been one of the milestones in human development.
Using the same fundamental principles, our Kentish foundry produces cast iron for all of our baths. The raw iron is heated to 1100 degrees Celsius and whilst molten, poured into sand boxes using complex runner systems. 
Once cooled, these moulds are "struck" and the basic casting is revealed. A series of processes, including blasting and fettling is completed before each bath can be prepared for enamelling.
We believe that quality and craftsmanship are paramount and that our customers deserve the very best.
The Polishing Workshop is at the heartbeat of our operation. All of our brassware, aluminium and cast-iron products, copper and nickel baths will pass through the polishing shop at some stage. This allows us greater control to achieve the finished quality of our products. 
We also offer a unique service to customers who wish to personalise their bath and bathroom ware. Emblems, logos and coats of arms can be conceived and cast on to our baths and cisterns.
Since Roman times, brass alloy was produced for a myriad of uses. Made from both copper and zinc, brass exudes a warm and comforting appeal, unequalled to other metals.
Following the same manufacturing process as copper baths, these unique and handcrafted pieces are painstakingly hand finished in our workshops in Kent. From the glamour of highly polished brass, to the sleek look of brushed brass, you will find a finish to suit all tastes.
First and foremost, cast iron is incredibly strong and durable and has been the material of choice for premium bath manufacture for over one hundred years.
Weighing in at between 150kg and 200kgs, our cast iron baths can last a lifetime, making them a worthy investment. The complex techniques used to create a unique cast iron bath have remained unchanged for over a century and will stand the test of time.
Copper is the perfect material for handcrafting baths, as each is individually constructed from sheets of metal that are beaten, joined, rolled and polished. This makes the permutations for copper bath manufacture and design endless.
Another advantage of copper, along with nickel and brass, is the fact that it is much lighter than its cast iron equivalent. Weighing between 40kg and 50kg means they can be easily manoeuvred and installed to upper floors. This makes them a practical choice for loft conversions or penthouse apartments.